Team Of CloudExperts

Cloud7
"Right Way did a great job understanding our design goals and produced a great website design for us."
– Nick77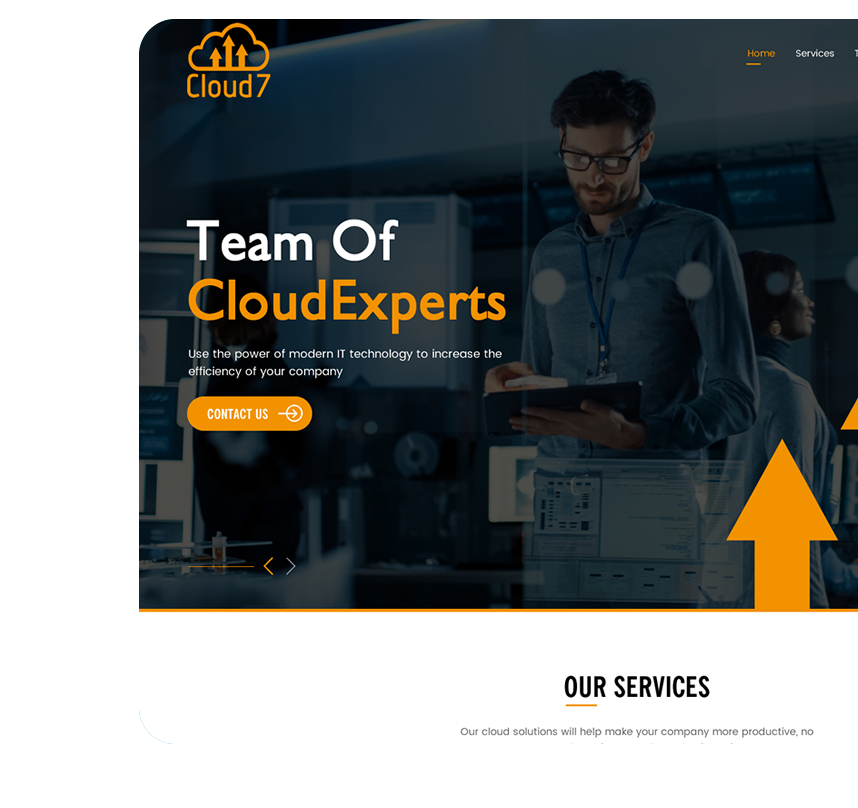 Cloud 7 is an IT architecture company that provides cloud services like data management, makes IT architecture investments, and offers comprehensive support. Whose website previously displayed six services but now must display all of the above services in just three, for which it intends to rebuild its website, and which of the three should be redesigned is:
– Data Engineering – Data analytics and Visualization – Network security and infrastructure
Cloud 7 wants to rebuild an inspirational website. In which want to change home page, page descriptions, theme idea, style, menu, logo, images and well organized with all details.
Font
Family
Gibson
Gibson is a sturdy contemporary humanist sans serif family that fits pretty much any design application. it has been one of the 21st century's most widely used fonts for UX and corporate design. Type Designers.
Poppins
Gilroy Font Family was designed by Radomir Tinkov, it's great that he share this free version, but enough for you to experience this amazing set of fonts.